Sexting Safety Considerations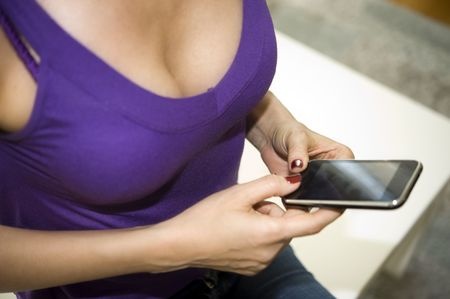 Sexting Safety: Personal and LegalSexting safety may seem like a mundane subject. However, it is a critically important subject to discuss. Any good friend will stop you from driving while under the influence of drink. That same friend might take your mobile phone away from you if they suspect you might text while you're drunk. Many a situation has been defused by a loyal buddy stopping people texting an ex! Avoid possible trouble by being sensible.
Without putting too much of a downer on sexting and believe us, we are not in that business! We want to make people aware of certain laws and obligations.
Sexting Safety: Personal and Legal
Being safe while sexting doesn't solely focus on your physical or mental safety, but also legalities. For example, in some jurisdictions it may be illegal to re-transmit a nude or sexually suggestive photo. Let's suppose your sexting partner sends you a nude picture and you think it is really hot. You decide to send it to your buddy. Depending on the age of your sexting partner, what you do might be classified as a sex offense. Now, of course not everything is a sex offense but before you sext, always check the laws in your area. Make sure that what you're doing isn't a felony or anything else that could get you or them into trouble.  We probably don't need to remind you that as an adult it is illegal to send or receive or re-transmit pictures of minors.
Of course not everything is a sex offense but before you sext, always check the laws in your area. Make sure that what you are doing is not a felony or anything else that could get anyone into trouble.  Likewise, be sure to ensure the safety of all parties involved.
Online Safety
Online Security is a subject that can cause some people to groan. We all know that what should be secure isn't always. We can also find ourselves victims of other people's scams and lies.
Once you put a picture on the internet or use an app, you're effectively giving that picture to the world. You will have seen those photos on social media where someone else puts out a picture asking people to comment. You probably know how fast and widespread that photo can travel? Well, the same thing can happen to your photo, without your knowledge. Many a boy or girlfriend has bitterly circulated a photograph that was supposed to be private. Now, with the internet, that photo can be sold, copied and abused. There would be very little you could do about it.
So, as a word of caution, keep your photographic exposure to an absolute minimum. More importantly, try to keep your face out of any full nude shots. That way nobody can actually prove who it is. Tip: Hide those tattoos too!
Reality Check
Now, like we said, we are not out to scare you, but just to make you aware of dangers and pitfalls. What we are mainly trying to do is to get you to have fun but without risking your reputation or physical well-being.
Now that you understand sexting safety you may want to find reliable resources. Using apps and sites like SextMessage.com can be a very fun way to create new relationships. You can get to know each other in a sexy way via sext messages. We recommend you get to know the person you are sexting in a friendly, relaxed manner first. Later, go ahead and take it to the next level if you're so inclined. Remember it's all about the fun!