The History of Sexting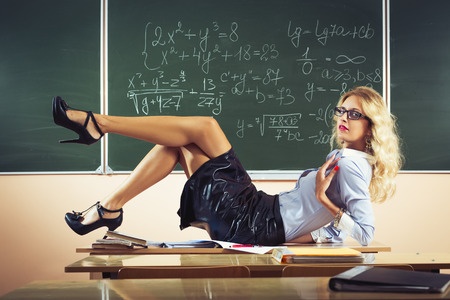 Have you ever wondered about the history of sexting? Many of you will not remember life before some of the most commonly used words made it into the dictionary. Words like 'twerking' and 'sexting'. These terms have become synonymous with putting it out there in a non-pornographic way. Sexting is one of the most common forms of socializing now.
So what is the history of sexting? It was back in 2005 when the word was first coined, by a writer for the Australian version of the Sunday Telegraph Magazine.
At first, sexting was just limited to people who were already in a romantic relationship. It was more likely to be a form of flirting between them. Sext messaging was also used, later on, by partners who shared that information outside of their relationship. Either with the partner's knowledge or without it. It then evolved as a type of suggestive flirting between people who had never met but perhaps were hoping to meet.
New Technology
So far, our history of sexting had evolved a bit but cameras were not yet a standard feature on mobile phones. 'Smart phones' were still a few years away. The most popular phones that had cameras were the Nokia N70, 623i, 9300, the Samsung E530 to name but a few. At that time, the technology was not yet available to take good pictures but the phones were excellent for texting. That was how people got to know each other. This could happen by mistakenly calling or texting the wrong number and having a little banter with each other. Oftentimes these situations ended up with people flirting, texting, then sexting, then meeting and so on….
Fast forward to today. Mobile devices now have superb cameras for both still photos and video.
Sexting is the new in-thing. While sexting is frowned upon with the younger (minors) segment of society, it is certainly a fun way to entertain the older youths between 18 and 30, possibly older if you are still feeling hip and virile!
With the invention of smartphones the screens have gotten bigger. Yes, phones that started life the size of house bricks, got way smaller and then grew again because people needed a tablet-sized brick to make a phone call on! Anyway, the new larger touch screens also allowed for the invention of the 'app'. We are pretty sure you will have a few apps that you prefer. Why not have an app for sexting?
Sexting Fun
Many think that sexting is a great way to get acquainted and it certainly helps you up your game and not just say any old thing to flatter someone. It's about being creative and imaginative in your formation of the sext message. You don't have to be in a relationship to be able to sext! Apps that allow sexting also offer sign-up options for members to find other like-minded people.
Early on in the flirting, you are not expected to sext but many people try to see how far they can get you to go. Most apps don't sell to minors under 18 and of course there are laws that you should abide by in order to not get into trouble. That said; if you enjoy the idea of sexting and possibly meeting a cool flirty guy or gal, you can find some excellent apps that will allow sexting and so much more. Give flirting by text a try! It's mysterious and intriguing!
We hope you have enjoyed this quick journey through the history of sexting. If you're ready for some great ideas check out these creative sext message ideas that are sure to tantalize.